Chanson Water Filter PF207 Features
Chanson Superior Performance Quick-lock Filtration System
● 0.5 micron coconut shell activated carbon block
● Filter out any contaminants bigger than 0.5 micron
 
● Nano technology silver lining membrane, filter Lead,
   Mercury, Aluminum, Cadmium, Chromium and other heavy metals.
● Remove 99.9% microbial cysts and bacteria.
 
● Remove chlorine and odors
 
● Remove most VOCs (Volatile Organic Compounds)
 
● Filter media NSF42 certified.
● SGS test approval for NSF53 drinking water standard.
 
● Patented twist-lock filter with anti-leak technology.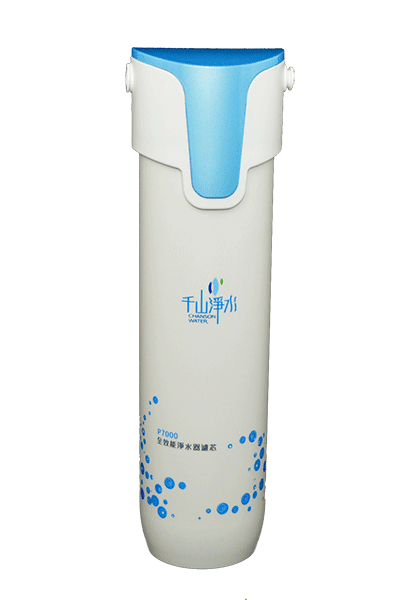 Multiple Filtration: 
● The compressed activated carbon block made in the USA. A pore size of 0.5 micron, the
   filter can absorb chemicals and contaminants more effectively. At the same time, keeping
   the necessary minerals we need in our drinking water.
 
● Silver Lining Nano Technology Membrane Is on the outer layer of the carbon block is
   used to absorb heavy metals while sterillizing up to 99.9% of micro-organisms.
Super Water Filtration and Long Lasting
Filter life:
● To ensure the highest drinking water quality, the filter should be replaced every 12 months or 8000 liters (replacement time may vary due to the source water quality of different regions)
● In the case the flow rate becomes low due to poor water source quality, please replace with new filter.